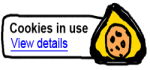 Welcome to Max Young's Law Lessons & Materials 2021
It will be appreciated if you could make a small donation to the site. Thanks.
You can now download an Android App version of Contract law tutorials, Contract law tips, Essay ranking exercise & Web 'law library'. Please let me know your thoughts on these Apps.
Don't forget to tell your friends, colleagues & teachers about this site. Why not provide a link to it from your school or college site.
I hope you enjoy the 'Law Lessons & Materials 2021'.
If you have any further comments, enquires or suggestions about any of the Law Lessons please contact me via the contact page.
If you find this site useful why not buy my book from Amazon?